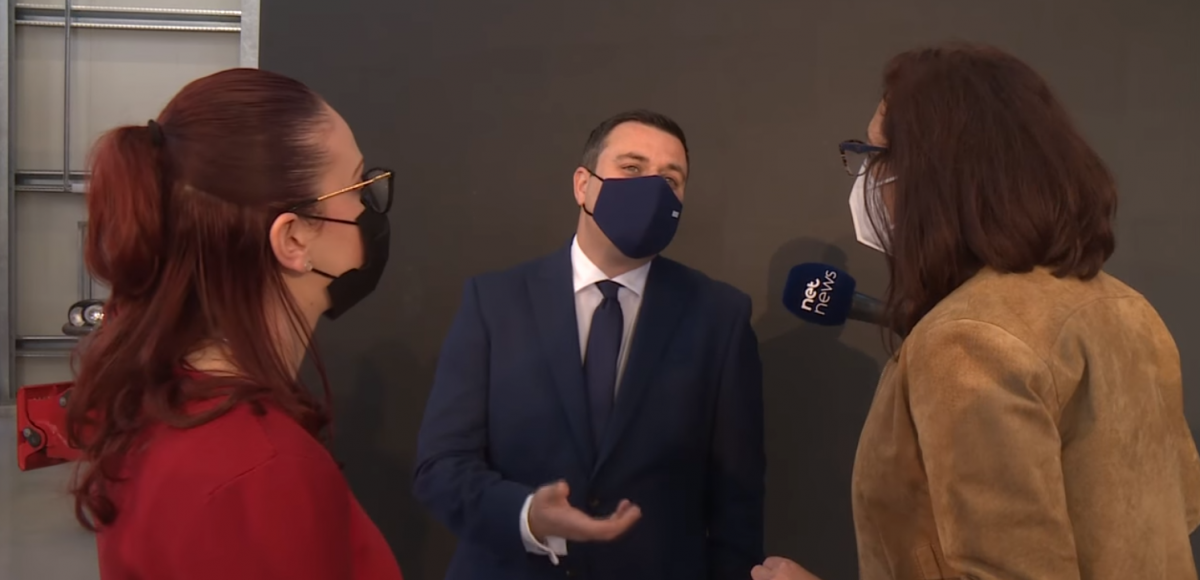 Report on complaint refering to a journalist being prevented from obtaining comments from Home Affairs Minister Byron Camilleri
The IĠM refers to a complaint raised by Net News. In this complaint, as can be seen in the attached correspondence, Net News complains that it was prevented from freely obtaining comments from Home Affairs Minister Byron Camilleri. A video clip was attached to the complaint: https://fb.watch/3t4VF5quhw/

The established procedure was followed with the exception that the time limit normally imposed was relaxed somewhat to ensure that the Ministry would have the opportunity to reply. This was done in good faith, given that the events were too close to the weekend. The ministry reply arrived on Monday morning and denied the claims made by Net News.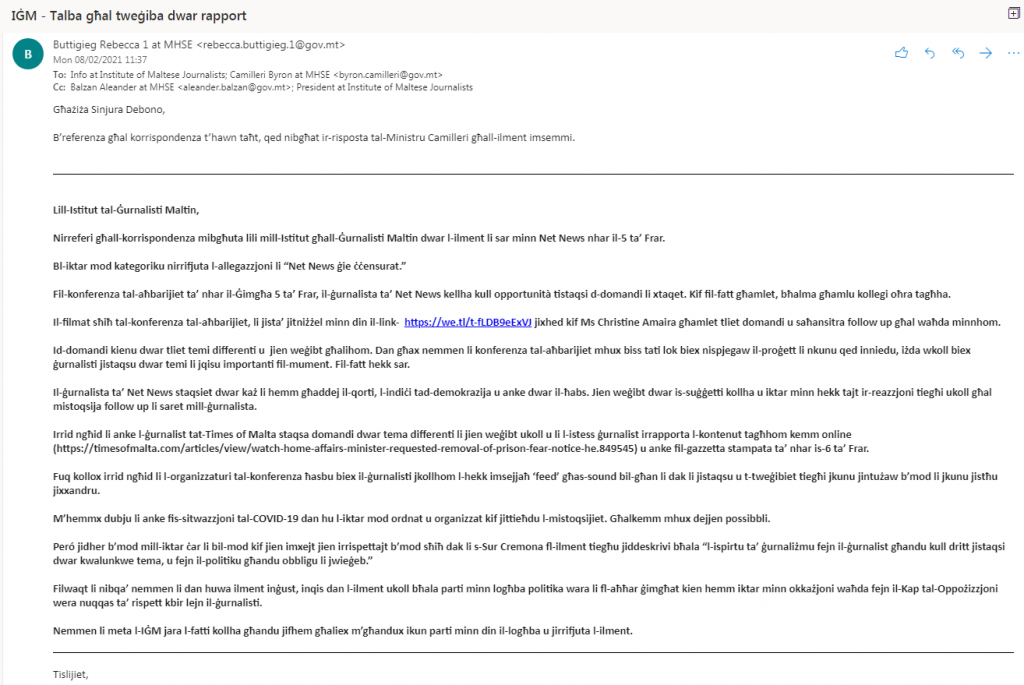 CONCLUSION
The IĠM notes the efforts made by the Ministry to offer journalists what it felt were the best possible services through the provision of a feed. This enabled journalists to use the footage in a good-quality audio-visual format.
This is an excellent example which other ministries should follow since if one ministry can do it without excessive burden, then it can become good practice. 
The IĠM also notes that the journalist did ask the questions planned. The Institute will not go into the replies since it believes that, if the replies are evasive, the audiences will duly take note and react.
The journalist is the conduit of such replies and replies reflect on the person making them. 
With regards to post-conference comments, these could have been handled better. It is not acceptable that a media house is barred from post-conference comments while others are preferred. At least, that is what it looks like on video and no comment was made in the ministry reply on this matter. Discrimination between journalists is not acceptable. 
In this regard, it would be advisable for good practice, that at the beginning of the press conference, a list of those journalists who would require stand-uppers/one-to-one interviews is taken. This would help government officials plan time constraints better and leave no one out cold. 
Finally, for the sake of correctness, the journalist in question is a member of the IĠM Council. For this reason she has been asked to step back from the discussion on this matter.