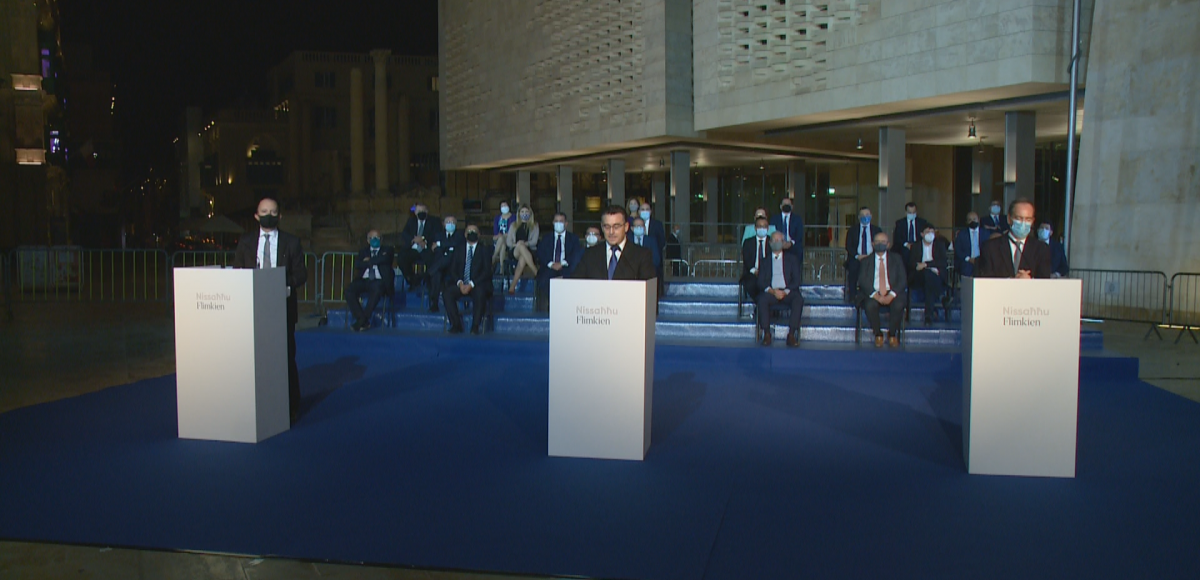 Complaint: Journalists at the PN's Press Conference
The IĠM has received a complaint from One News referring to an alleged blocking of the duty journalist from asking questions to the Leader of the Opposition Dr Bernard Grech.
One News said that it had received the press call (below) from the PN but had failed to receive an invitation to be physically present to ask questions during the press conference which followed the reply to the financial estimates by Dr Grech in the House of representatives. It said that the wording of the call was ambiguous. One News felt aggrieved that this omission resulted in an inability to pose desired questions to the political person. The complainant added that one felt aggrieved that three journalists from other media houses were present during the press conference. A link was also attached to the complaint: https://www.one.com.mt/news/2020/10/26/jahrab-mill-mistoqsijiet-jorganizza-konferenza-tal-ahbarijiet-u-jghid-lil-one-news-isegwi-online/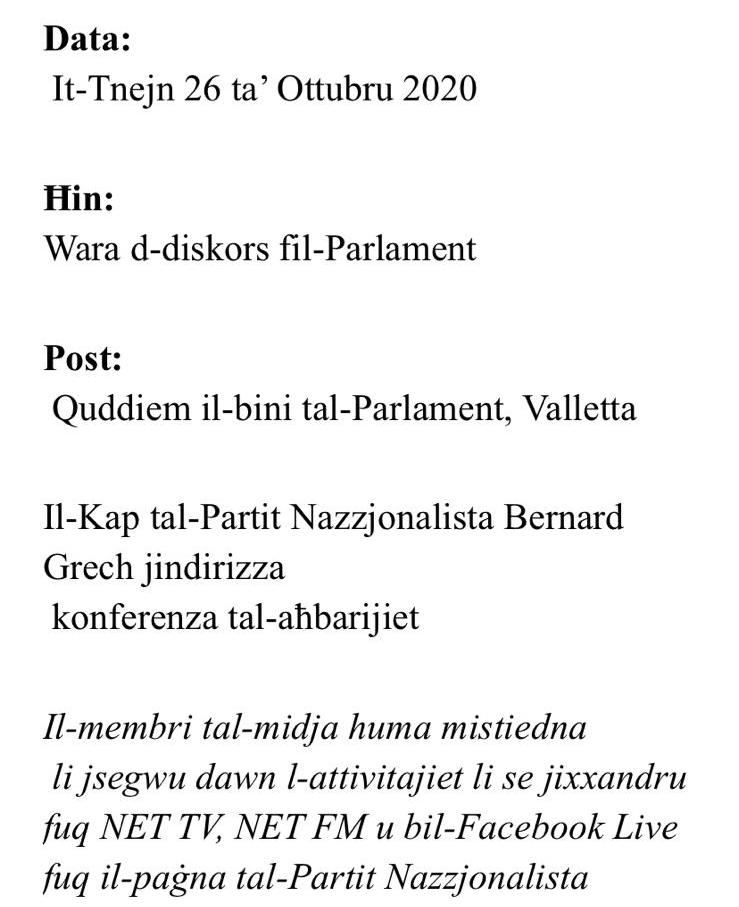 On receipt of the complaint, the IĠM initiated the published procedure and requested an explanation from the Opposition.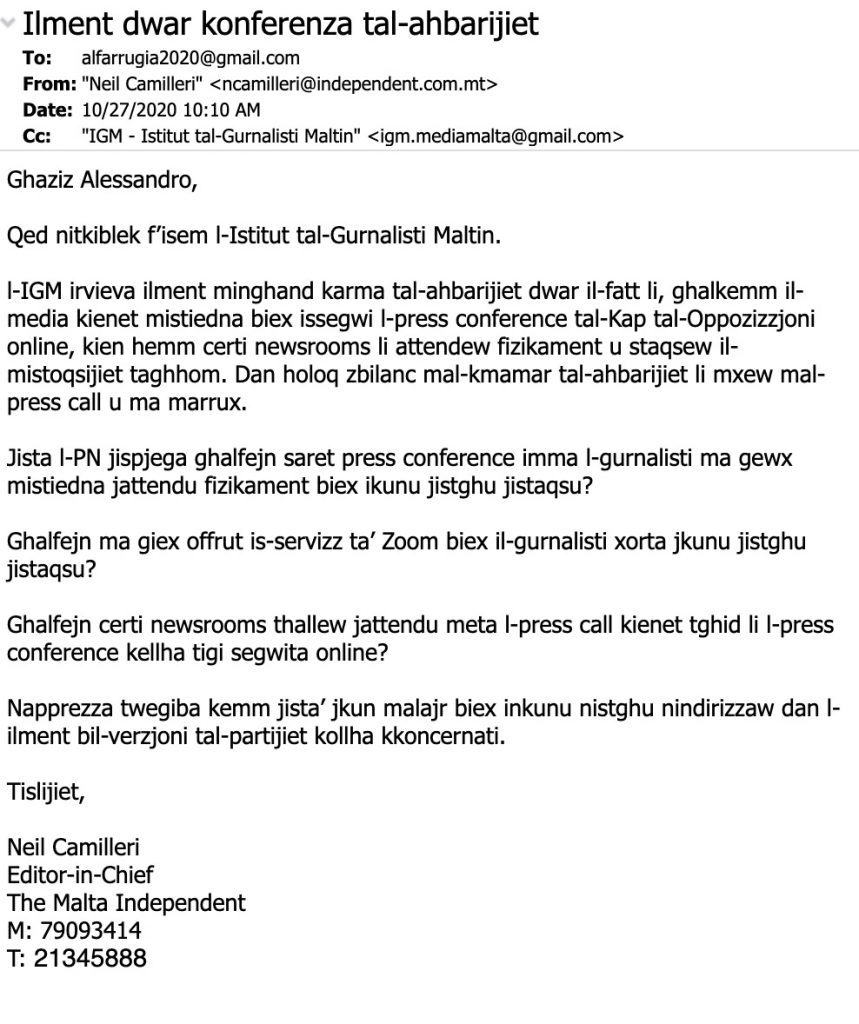 The PN replied that it was not true that certain newsrooms had been specifically invited as alleged as the same press call had been sent to all newsrooms. The PN said that in the press call the date, time and location of the press event were clearly indicated. Further, said the PN, the place was set up to receive journalists physically with suitable distancing so that those who opted to attend could do. The PN added that the press call 'invited' and not 'required' journalists to follow the press conference online.
IĠM's Reaction
The IĠM reiterates that it is the role of journalists to ask questions and to expect answers. Any barring of journalists is unacceptable and undemocratic. While the PN may, with some justification, argue that the press call 'invited' and not 'required' journalists to follow the press conference online, the IĠM notes that:
The wording of the press call could have been clearer.
No mention was made if provision for remote questioning had been afforded.
Moreover, it is incumbent on the organisers, particularly in delicate situations such as a budget in a pandemic, to go the extra mile to ensure that all journalists have a level playing field. It is only in this way that the democratic role of journalists is recognised and respected. While the PN does not seem to have gone out of its way to exclude anyone, the dearth of journalistic presence to such an important press conference should have been an eye-opener.
The IĠM hopes that this lamentable lapse will not recur and expresses solidarity with the journalists of One News.